You can now pre-order the Kindle edition of Vandal (Dark Tide book 6) right here. Paperback and hardcover to come.

"Not only a fine showcase of Australian horror, but a fine showcase of horror full stop!"—Zachary Ashford, author of When the Cicadas Stop Singing

A woman inherits a set of cards commemorating death scenes, and is drawn into the same obsession that destroyed her family… Bitter lovers are forced into a nightmarish rite of passage in the wake of a natural disaster in the Samoan jungle… A struggling artist makes a pact with a demon, unleashing a curse that refuses to die with the flesh… Three terrifying novellas from Australia's premier horror writers.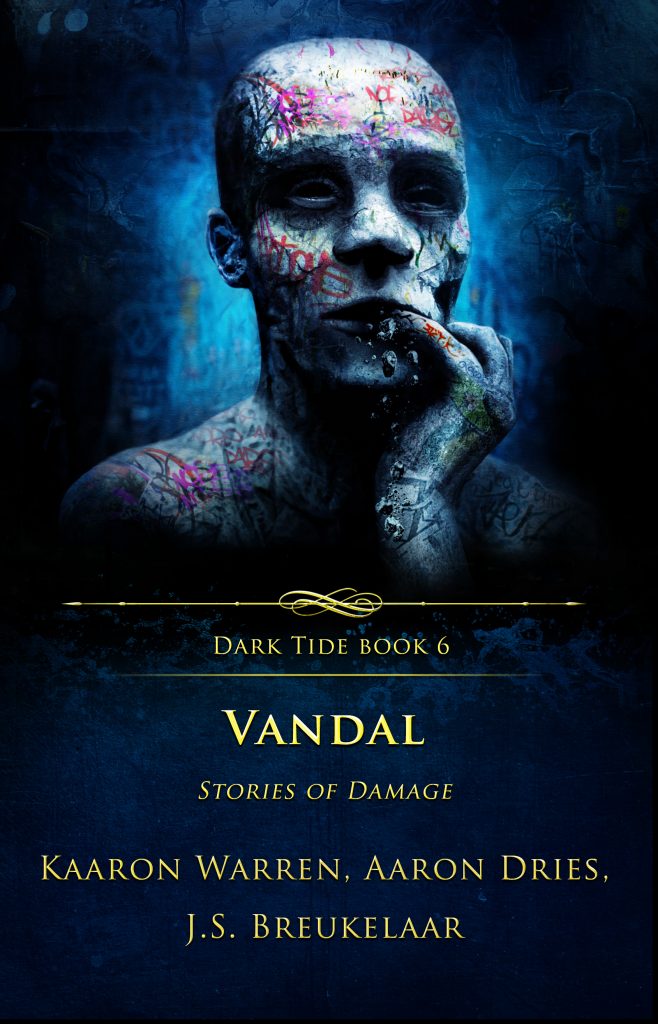 Until then, check out the rest of our Dark Tide series.