We don't do this often, but it's always fun when we do. I'm a big fan of flash fiction, so whenever a fun project like this comes along, I jump at the chance to publish it.

So, on pre-order now (out April 15th on eBook) for only $2.99…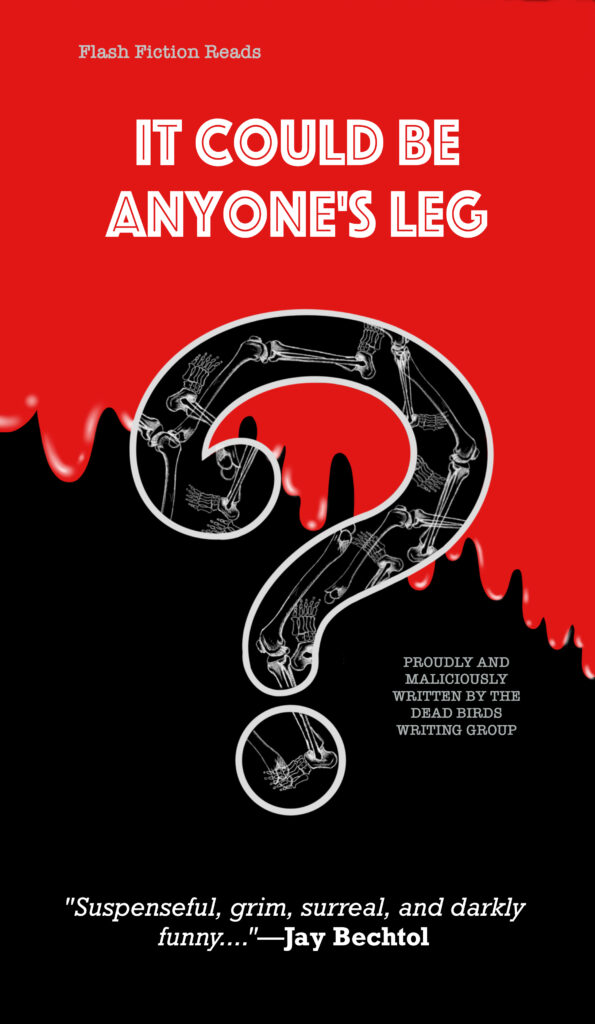 What would you do if you came across a frozen leg in the Mississippi River? Or found a femur by your shed after your neighbor's husband disappeared? What would you do if your best friend was missing and the only evidence available to find him was the leg he left behind?

This anthology tackles these questions—and more—in a collection of flash stories, responding to the age-old statement: it could be anyone's leg.

Read…if you dare!

Lineup:
"I Found a Leg Bone in My Yard" by A.M. Symes
"Not Just Any Leg" by Jesse Lawrence
"The Widow Maker" by Jen Shutt
"The Leg Incident" by Judy Niemi Johnson
"In the Weeds" by Kate Tremaine
"Saving Birds" by Jayne Carlson
"Maybe the Third Time Will Be the Charm" by Patricia Fox
"Remember Me" by Jen Kain
"The Fractionated Townsfolk of Schadenfreude" by Andrew Marks

Pre-order today!