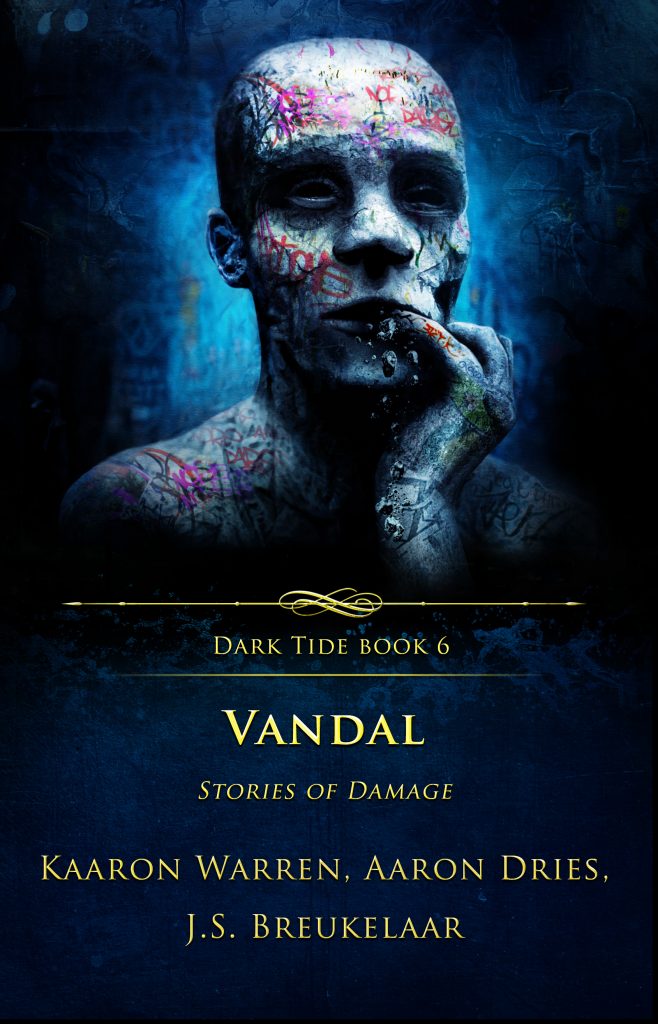 Three unflinching novellas of cursed objects, folk horror, and dark family secrets…
The Deathplace Set by Kaaron Warren: Gloria inherits a set of cigarette cards, 24 beautifully illustrated, historically accurate cards depicting death scenes. Once she meets her future husband, they become obsessed with cards, determined to visit each of the locations, driven by a force they don't understand. They profit from this obsession, flipping haunted houses from dumps to delights, selling them for a good return. Their family grows and their five children join the exploration, learning to live with the ghosts, the constant moves, the underlying smell of death that follows them. The family vandalize each place they live in, knowing that you need to destroy in order to rebuild.
It's only once the ghost of a young boy is roused that the true history of the cards is revealed and the true sacrifice to obsession begins.
We Called it Graffitiville by Aaron Dries: Well intentioned virtue-hunters, Dan and Kiki, are two young Australian volunteers posted in Samoa. They met in-country, fell in love, and believe they are making a difference to the local communities. But over the past few months, the value of their work has been challenged. Their love has started to crumble, too. A trip to the southern part of the island proves to be a last-ditch effort to keep their relationship intact… but nature intervenes. A catastrophic tsunami obliterates the coastline, forcing Dan and Kiki inland. They seek refuge in an abandoned village on the side of a dormant volcano. Only this village–notable for the humanoid graffiti on the walls of its old churches and houses– is not as empty as it at first seems. By night, these graffiti figures come alive and hunt Dan and Kiki through the surrounding jungle, desperate to drag them back to Graffitiville where the couple must participate in an ancient sacrificial rite.
Quicksilver by J.S. Breukelaar: Some curses don't know how to die. Over two centuries, the artists, Ahava, Alex and Angel inherit a family curse passed down aunt-to-niece through the generations. The curse goes all the way back to a village in Poland where a mad uncle sold his soul to a witch for a shot at eternity. Although the witch gave his female heirs a fifth word to transform the curse into a blessing, this has forced them into a strange ritual of desecrating their own art in order to keep it sacred, an act of self-vandalism that consumes their bodies and their minds. A ritual that cannibalises their friendships, their love affairs, their lives, the darkness always just a brush stroke away. Until one day, one year and in one city, the curse comes too close to home, and the final niece learns the true meaning of wearing your he/art on your sleeve.
Continue to the Amazon page and explore the Dark Tide series!