The spirits of the dead exist, and they want to communicate.
First appearing in the late 1800s, spiritualism became a religious movement that swept the nation. Under the assumption that the dead live on in the afterlife, spiritualists believed that contact with the dearly departed was not only possible, but something those who crossed over longed for. Contact was usually made through a medium, a person who claimed to have the ability to speak with the dead.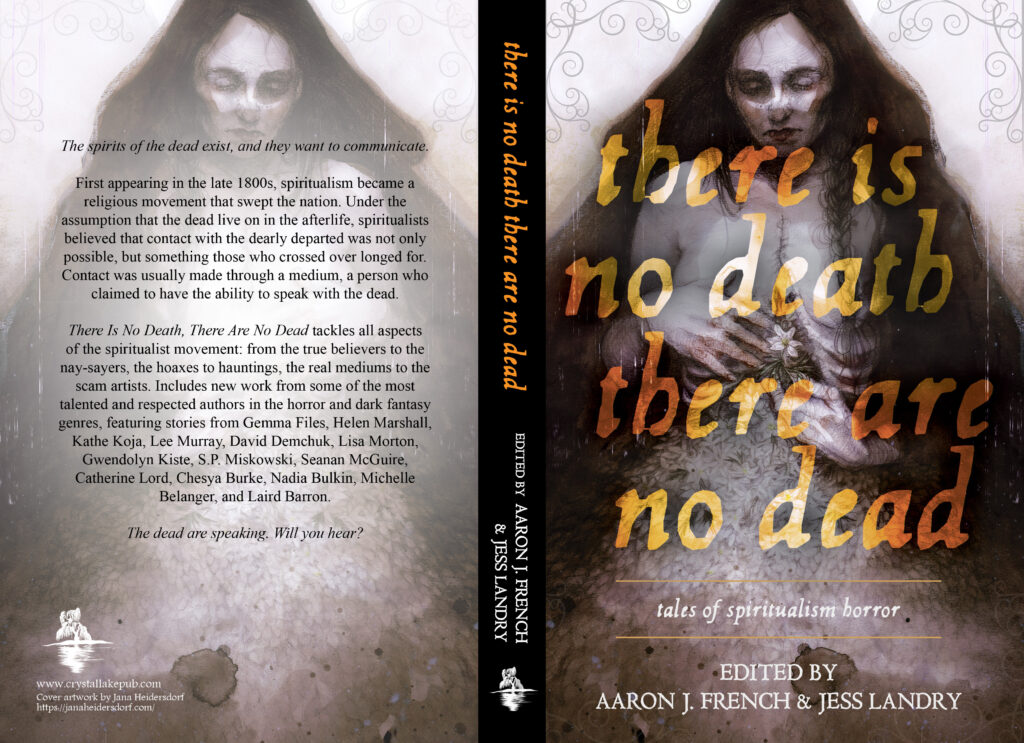 There Is No Death, There Are No Dead tackles all aspects of the spiritualist movement: from the true believers to the nay-sayers, the hoaxes to hauntings, the real mediums to the scam artists. Includes new work from some of the most talented and respected authors in the horror and dark fantasy genres, featuring stories from Gemma Files, Helen Marshall, Kathe Koja, Lee Murray, David Demchuk, Lisa Morton, Gwendolyn Kiste, S.P. Miskowski, Seanan McGuire, Catherine Lord, Chesya Burke, Nadia Bulkin, Michelle Belanger, and Laird Barron.
The dead are speaking. Will you hear?

Don't miss the trailer!

Order today!